DAC Students
DAC Students
DAC Students
Our ministry year kicks off on September 14th. Check the events below for details.
The Living Room (Thursday night Bible Study) - 7 pm to 8:30 every Thursday until December 14. This is a time dedicated to helping students develop their relationship with God. In The Living Room, we explore the Bible together, talk through questions that students have, pray and learn about God's plan for our lives and the rest of creation. This semester, we want to focus on serving Devon, the Edmonton area, Canada and the world through service projects. Check the upcoming events for details on what's happening this week!
There will be no Living Room on November 9 due to Josh being away at a conference.
RIOT (Friday night Youth Group) - 7:30 pm to 10:00 every Friday until December 15
RIOT (Revival In Our Town) is a place for everyone in grades 7 - 12 to invite friends, have fun, and connect with God and each other. For details, check out the events section. We look forward to seeing you there!
There will be no RIOT on October 6 and November 17 due to RIOT Staff Meetings. There will also be no RIOT on October 27 and December 1st due to events at DAC both nights. HOWEVER, there will be events on the following Saturday afternoons (October 28 and December 2). Finally, there will be no RIOT on November 3 as we will have our Nakamun retreat that weekend (which you should sign up for).
Available Files to Download
To download, right-click the file and select "Save link as".
Upcoming Events
---
RIOT Bottle Drive and Worship Night
Saturday, October 28, 2017
DAC
7:30PM
RIOT Winter Retreat - Proximity
November 3 - 5, 2017
Camp Nakamun
5:00PM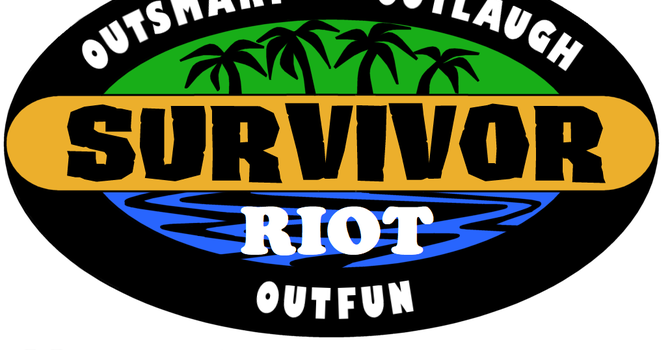 Survivor: RIOT - Outsmart, Outlaugh, Outfun
Friday, November 10, 2017
DAC
7:30PM
RIOT Nerf War
Sunday, November 19, 2017
DAC
3:00PM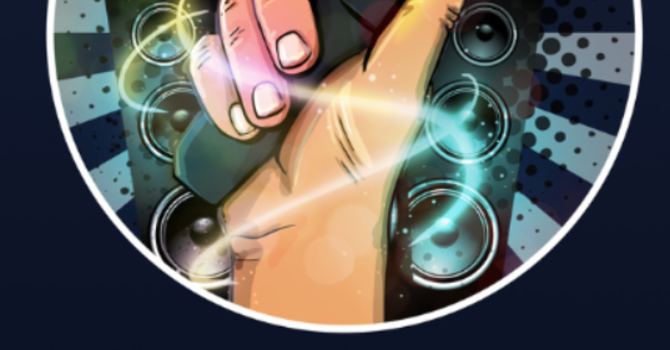 RIOT Worship Night
Friday, November 24, 2017
DAC
7:30PM
RIOT Skating
Saturday, December 2, 2017
Dale Fisher Arena
1:00PM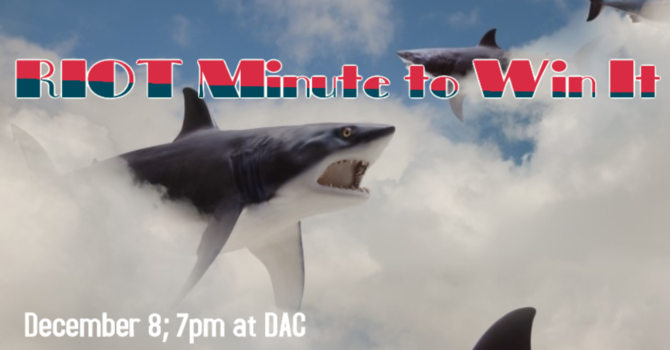 RIOT Minute to Win It
Friday, December 8, 2017
DAC
7:30PM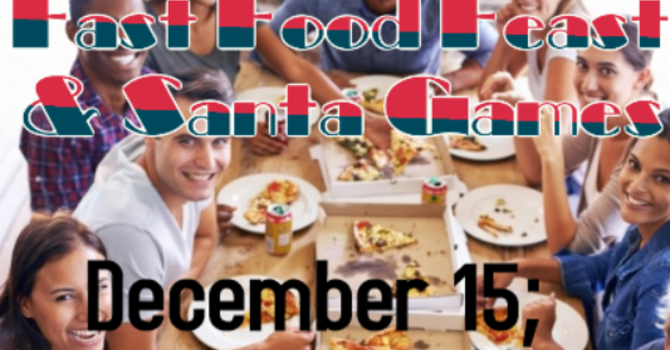 RIOT Fast Food Feast & Santa Games
Friday, December 15, 2017
DAC
7:30PM