April 14 - 15, 2019
12:30 pm
Devon Alliance Church - Fireside Room
This event has already occurred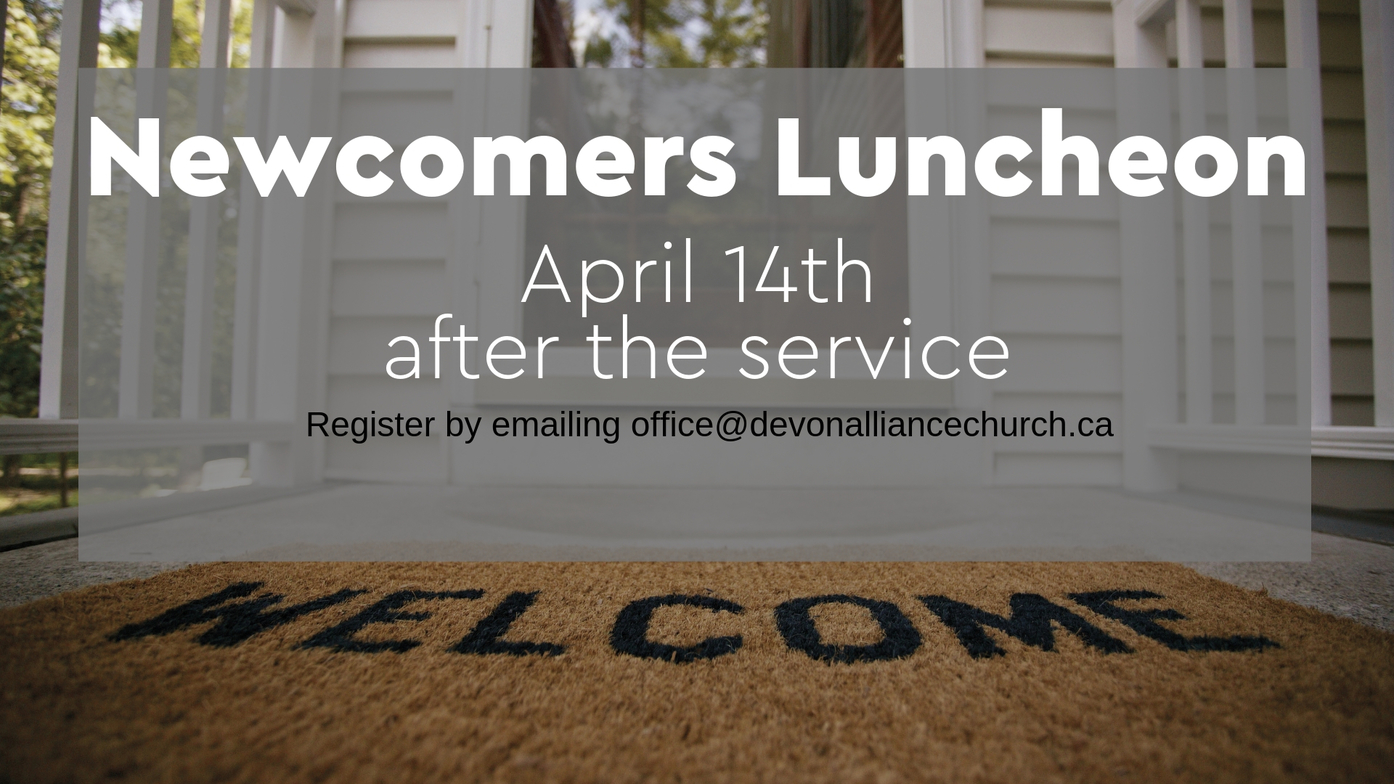 Have you started attending our church within the last year
and consider Devon Alliance to be your home church?
We want to invite you to join us for lunch on April 14th.
This will be an opportunity to get to know our minsitry staff.
Please register your family at [email protected]
before April 11th.