Sunday, March 1, 2020
6:30 - 6:30 pm
Devon Alliance Church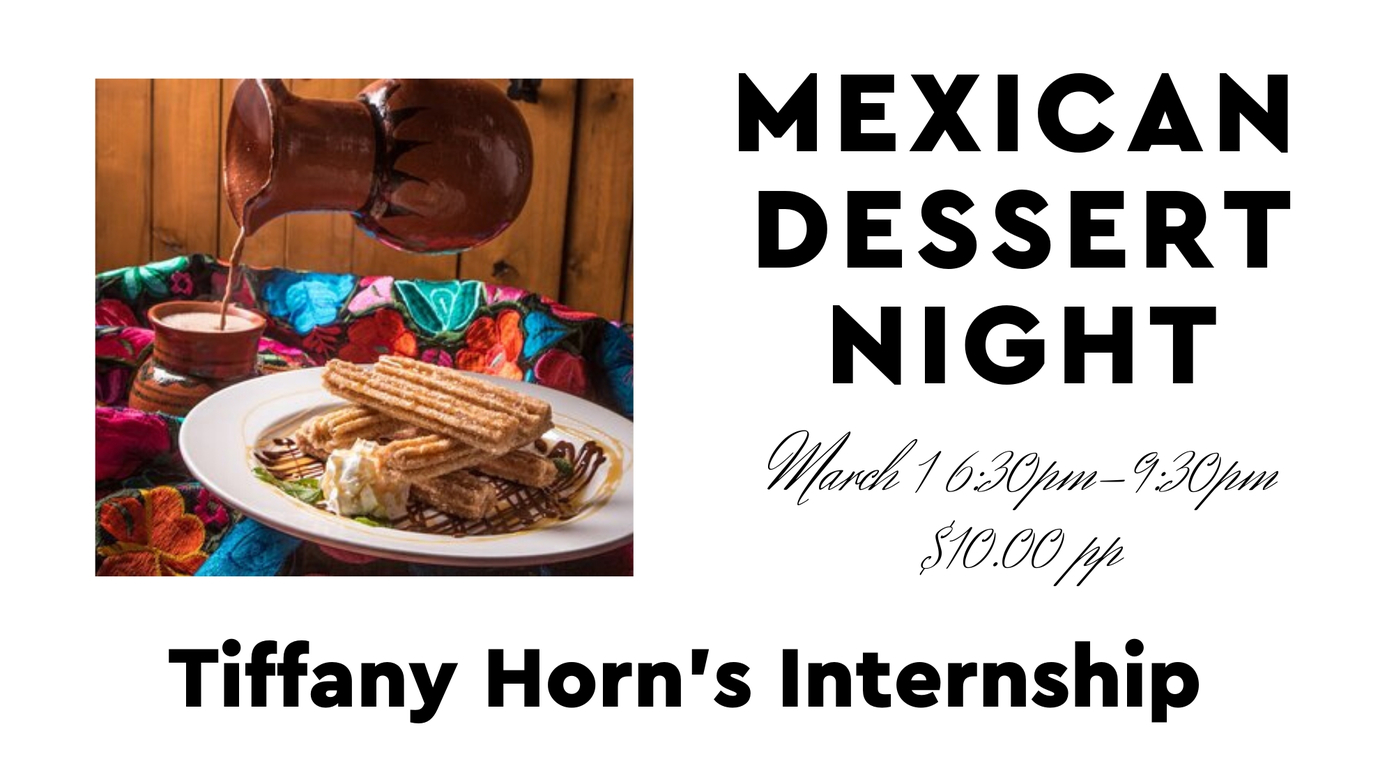 My name is Tiffany Horn and I am fundraising for my internship in Mexico City.
Come out for a night full of Mexican desserts – cause who doesn't have a sweet tooth and $10?
All proceeds will go towards my internship in Mexico City this summer
and it will be an awesome chance to hear more about my journey and to talk to me more
if you would like as well as a time to visit with others.
Please come out if you can make it and bring friends and family if you would like!
It will be $10 a person! Let me know if you're able to make it!