Friday, November 22, 2019
6:00 - 10:00 pm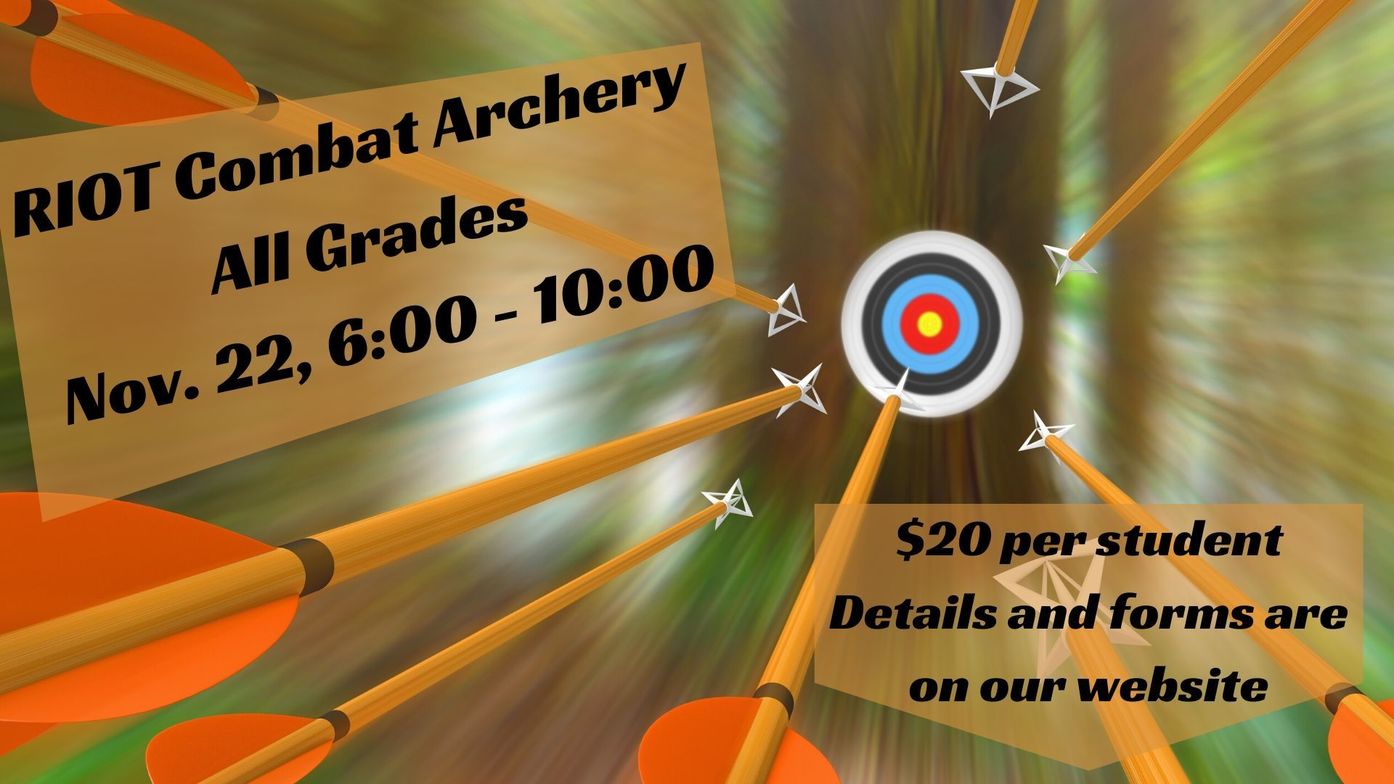 $20.00 per student
All grades - Space is limited, register today!
Combat archery is a lot like having a Nerf or paintball battle, only you get to run around like Robin Hood! This event is going to be a blast so sign up right away. Fill out the form below and then the waiver for the venue by
clicking here.
Drop off students at DAC by 6:00. Pick up is at 10:00. You can pay by cash, cheque or debit at the church.