Friday, November 22, 2019
6:00 - 10:00 pm
This event has already occurred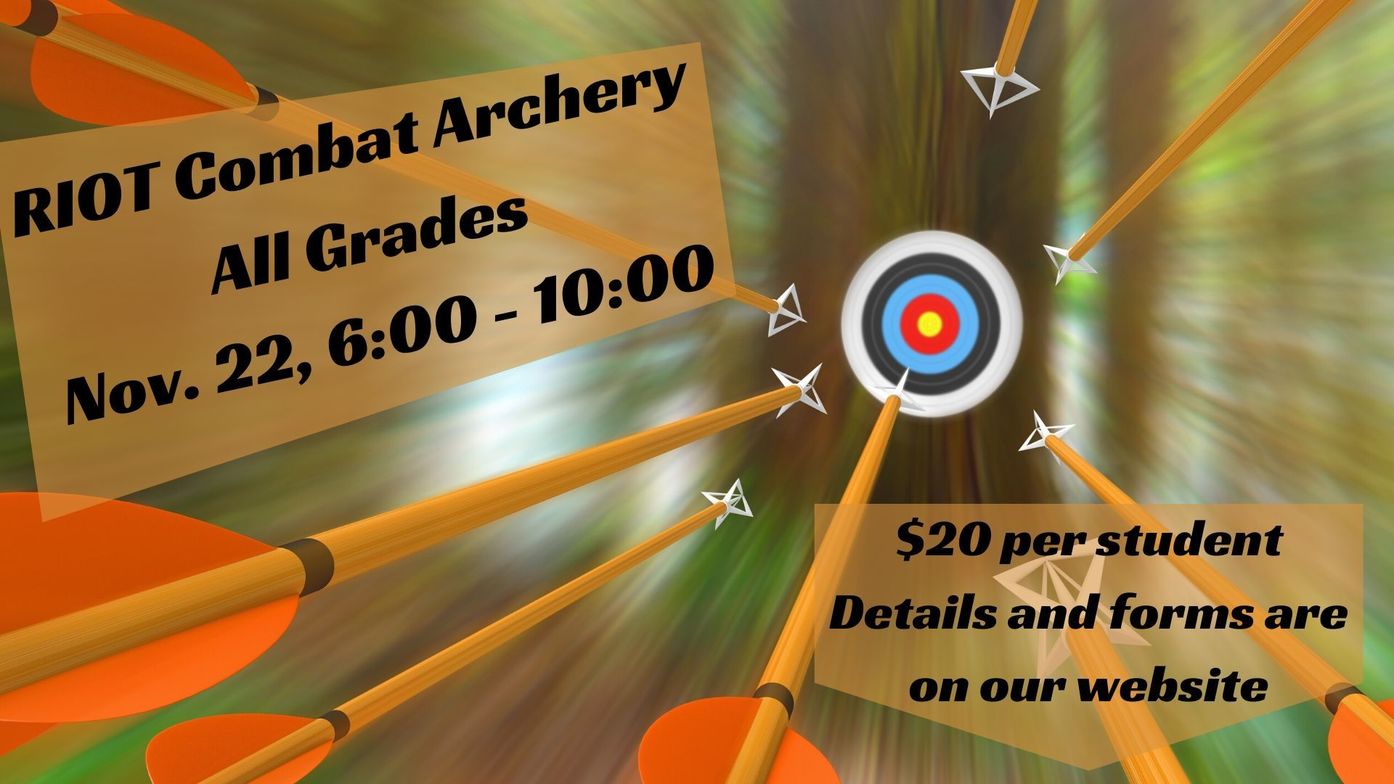 WE FILLED UP!
Sorry if you didn't get in this time.
For those of you who signed up, here's the plan:
6:00 - Meet at the church and please be on time or even a little early. We have a bus driving us to Combat Archery. Bring a pair of indoor shoes and wear clothes that you don't mind being rough on. If you have not paid your $20 yet, we will be taking payment at the church. We accept cash, debit and cheques made out to Devon Alliance Church Re: RIOT Combat Archery. Make sure you have filled out the waiver form for the venue! https://lilypadpos3.com/combatarchery/onlinewaiver/waiver.php?sid=2948
The venue is at 8128 46 St. NW, Edmonton. If you need to get in touch with us during the event, Pastor Josh's cell number is 587-340-3367.
10:00 - The bus comes back to the church. We'll update our trip on Facebook and Instagram so you know if we're on schedule or running late.
See you Friday!