April 24 - 26, 2020
6:00 pm
Camp Nakamun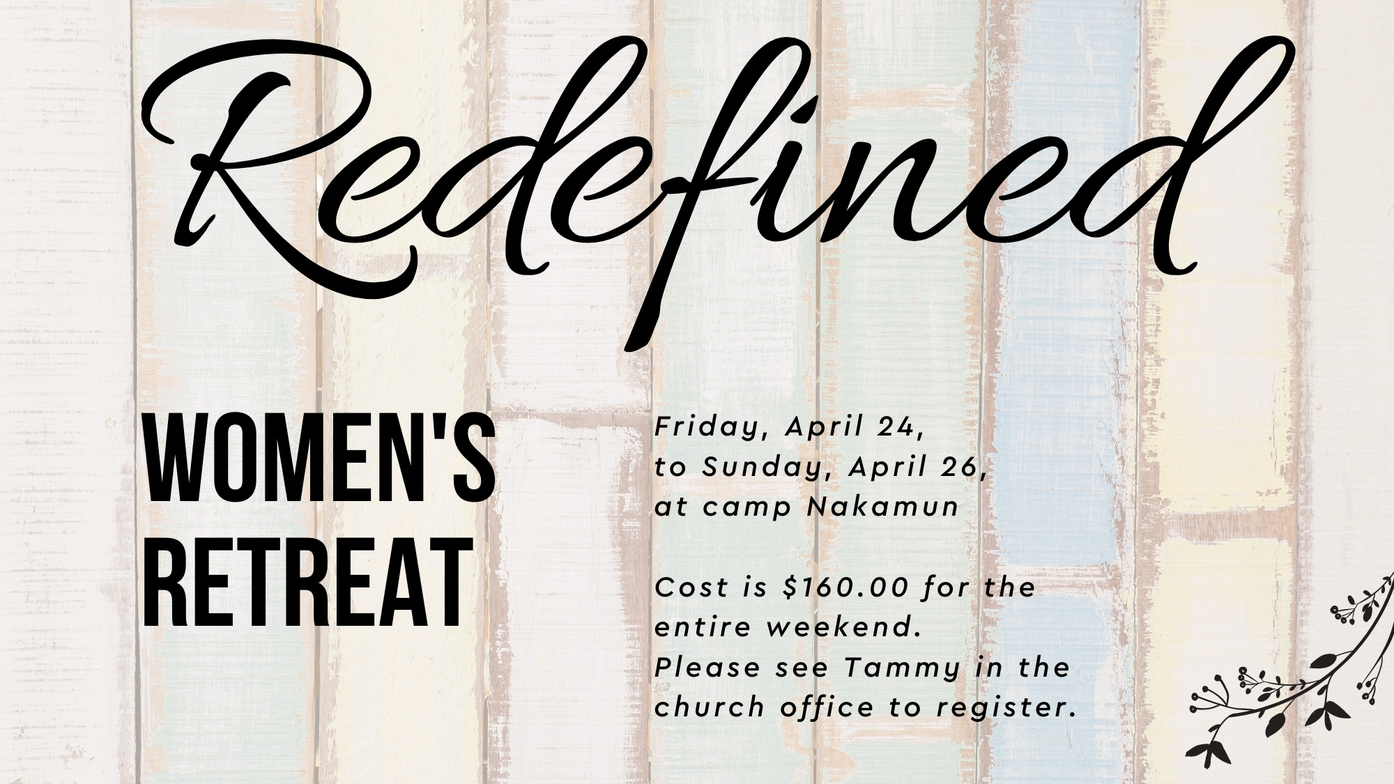 Our identity is the source from which we live and move each day.
It affects how we treat people, how we view ourselves, and how we interact with those around us.
Believing in Jesus means that you've been given a new identity -
one that cannot be shaken or changed because it is established in Christ.
We want to walk you through Scripture and promises from God
that will redefine your identity and give you a new understanding
of what it means to live as a daughter of Christ who knows whose she is and who she is.

Cost is $160.00 for the entire weekend.
This includes, 4 meals, 2 nights in a cabin, craft, activities
and a beautiful take home devotional study guide.